Total Memory Workout Class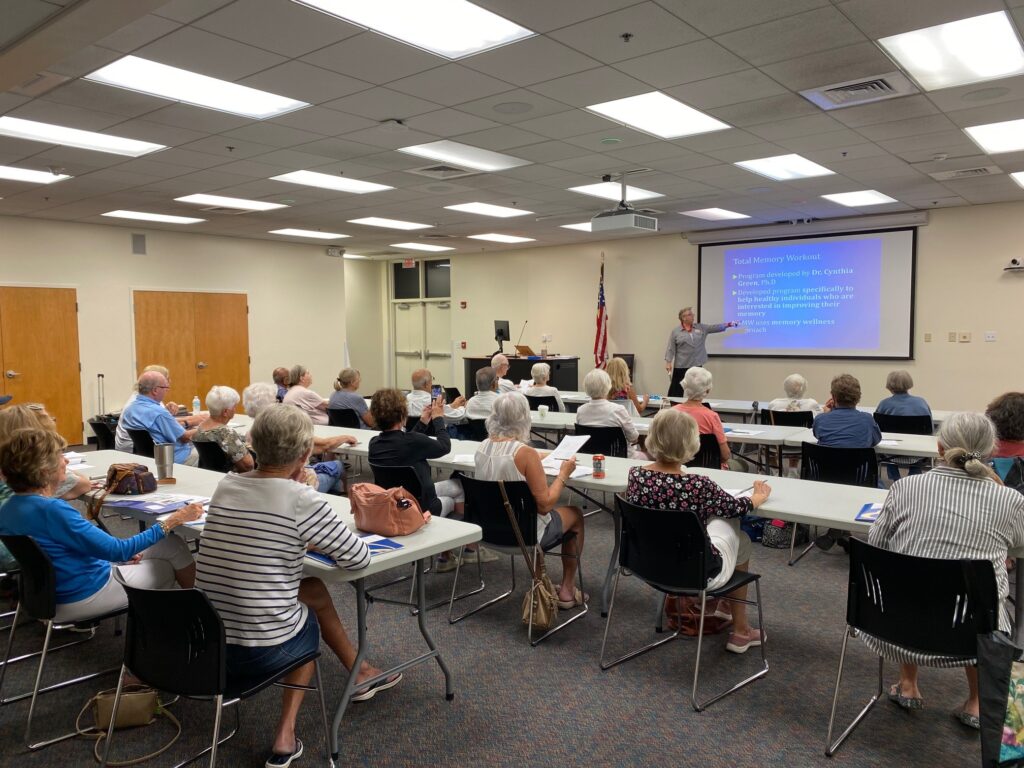 The Total Memory Workout is a class developed by Dr. Cynthia Green for the cognitively well senior. It is a four-week class series that offers individuals an opportunity to learn about memory, a brain-healthy lifestyle and how to practice "memorcises" to build memory muscle. It features 8 Easy Steps to Maximum Memory Fitness. Please call us for more information or to sign up for this Free 4 Week Class Series offered in various locations around the county.
Call 772-563-0505 to inquire about when and where next class is scheduled.