Movement Disorder Support Group for Individuals with Movement Disorders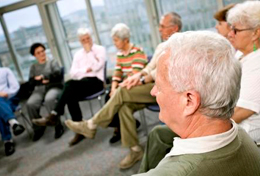 For individuals with movement disorders, the chance to talk to others who share similar challenges or have the ability to understand the obstacles you are facing can seem invaluable.
Alzheimer & Parkinson Association of IRC offers community members who have been diagnosed with a movement disorder this support group as a way to connect with others to share and learn about similar challenges and experiences.
This support group takes place each month on the last Monday of the month at 1:30 p.m.