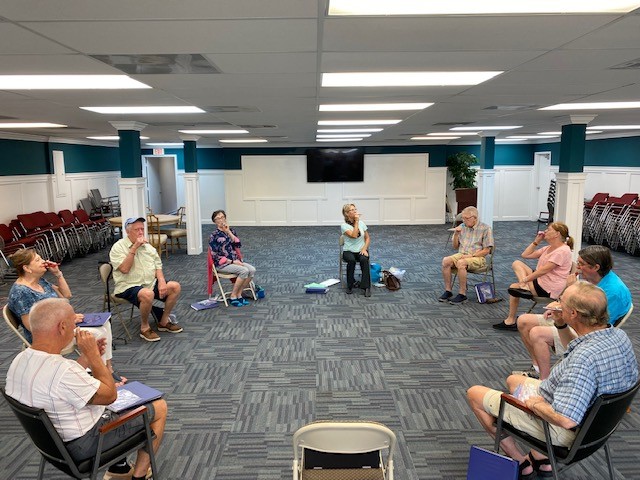 Tremble Clefs is a therapeutic program that utilizes singing
for those with Parkinson's disease.
Founded in 1994, Tremble Clefs is a national program for those with Parkinson's disease. Parkinson's disease can often affect the throat, causing a decreased volume in speech and trouble swallowing. This therapeutic singing program addresses these symptoms and much more.
Benefits of the Tremble Clef program can include:
Promoting good posture and increasing vocal levels
Adopting breathing techniques
Increased mobility through moving to the music

This class takes place every Friday at 2:00 p.m.