Click on the calendar icon    and month popup to view all events.  Select Program Type to view specific program events.
Views Navigation
Event Views Navigation
1 event,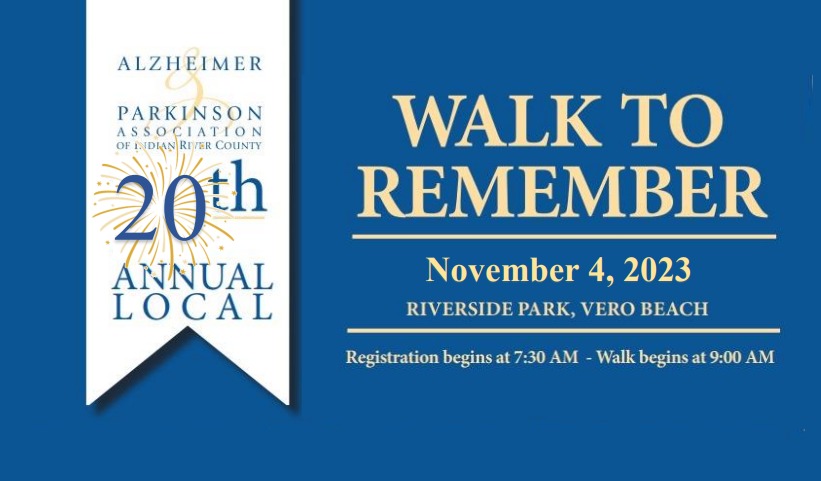 WALK TO REMEMBER raises awareness and crucial funds that pay for essential programs and services that help individuals and families in Indian River County who are connected to memory and/or movement disorders.  All proceeds from the event are invested locally in programs ranging from social respite, support groups, educational classes, movement classes, memory screenings, and more.