Parkinson's Disease Exercise Class
Click the Date located in the below left to select detailed month view.  Click on the Event type in the colored boxes below to highlight those events.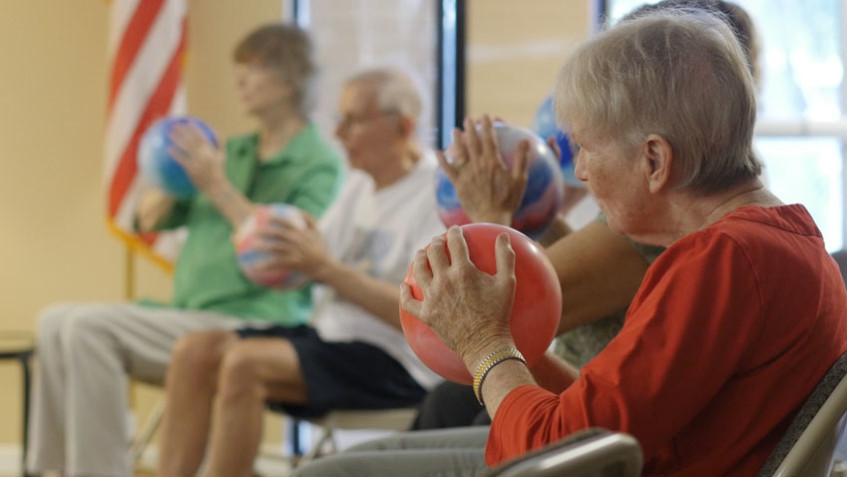 Description
An exercise program is geared towards helping improve or maintain balance for those individuals diagnosed with Parkinson's disease. Participants, who are mostly seated through the program, are guided as a physical therapist takes them through various exercises.