Vero Beach Social Respite Group
Click on the calendar icon    and month popup to view all events.  Select Program Type to view specific program events.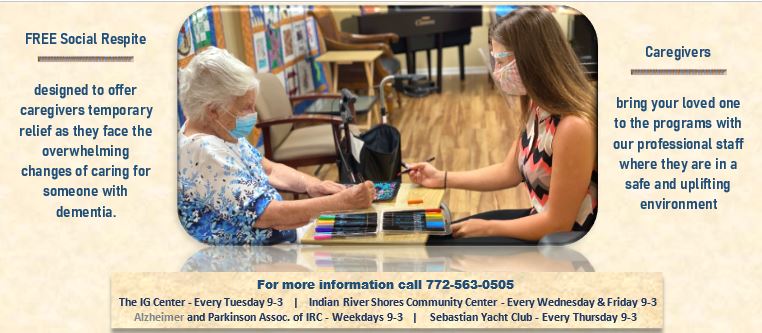 Description
A social group for individuals with Alzheimer's or other forms of dementia, where caregivers can have six hours of respite knowing their loved one is in a safe and fun environment!  If you are staying for the full day, please bring a bagged lunch.